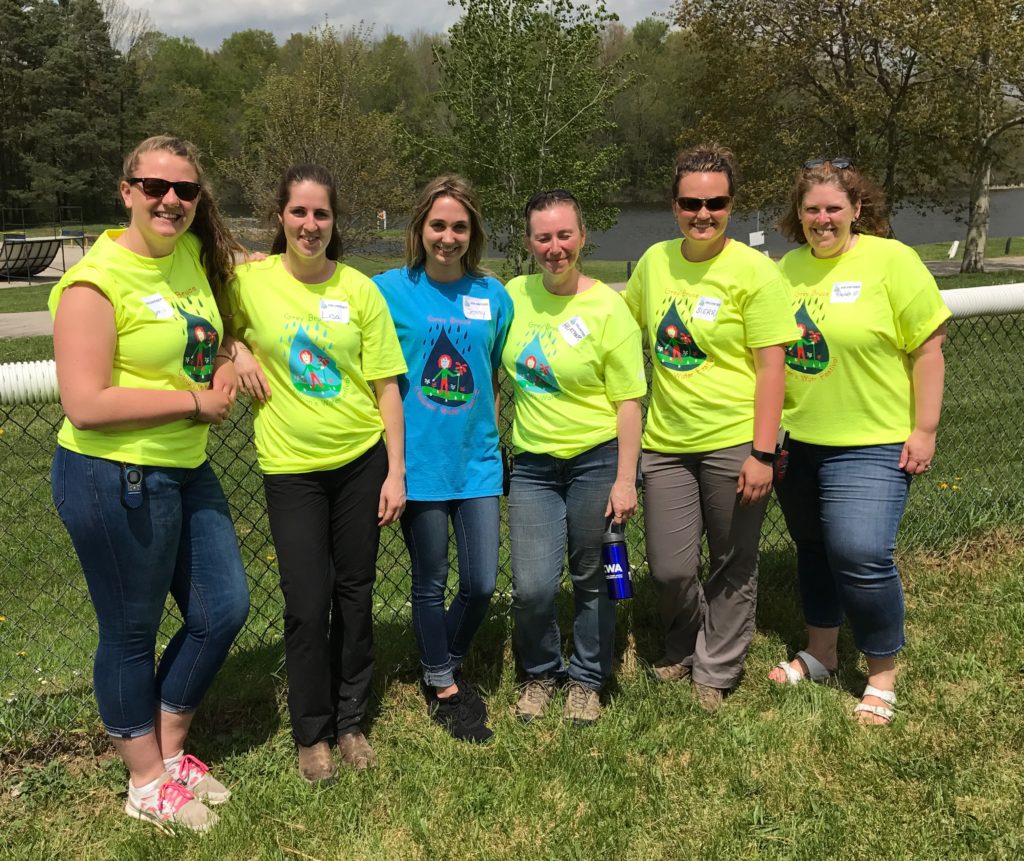 The Festival depends on the support of over 600 volunteers, including local high school students, industry professionals and community volunteers who enjoy working with children and are interested in water, conservation and environmental issues.
As a volunteer at the Festival, you will help facilitate the fun and learning at an interactive activity focusing on the importance of water. Working with groups of students, you will help them soak up knowledge and perhaps you will even learn a few things about water too!
All it takes is a minimum of a one day commitment and you can enjoy the pure satisfaction of helping to educate our young children about water and the environment, plus we'll train you and give a great hot lunch!!
To Volunteer with the Festival, Contact Us!
Typical Day at the Festival
8:30 am
Arrive at the Chesley Community Centre and register at Festival Headquarters.  After registration, you will be taken to your assigned activity for hands-on training.
9:30 am
Grade four students, teachers, and parent supervisors arrive for a fun filled day of learning at the Festival and at your activity.
11:30 am
Volunteers meet in the volunteer centre for a complimentary lunch.
12:15 pm
Volunteers return to their activities and students, teachers and parents continue their day of learning at the Festival.
2:00 pm
Volunteers clean up their activities and prepare them for the next day.
2:15 pm
____________________
Time to Head Home
______________________________
How to plan the perfect day
Give Us Feedback