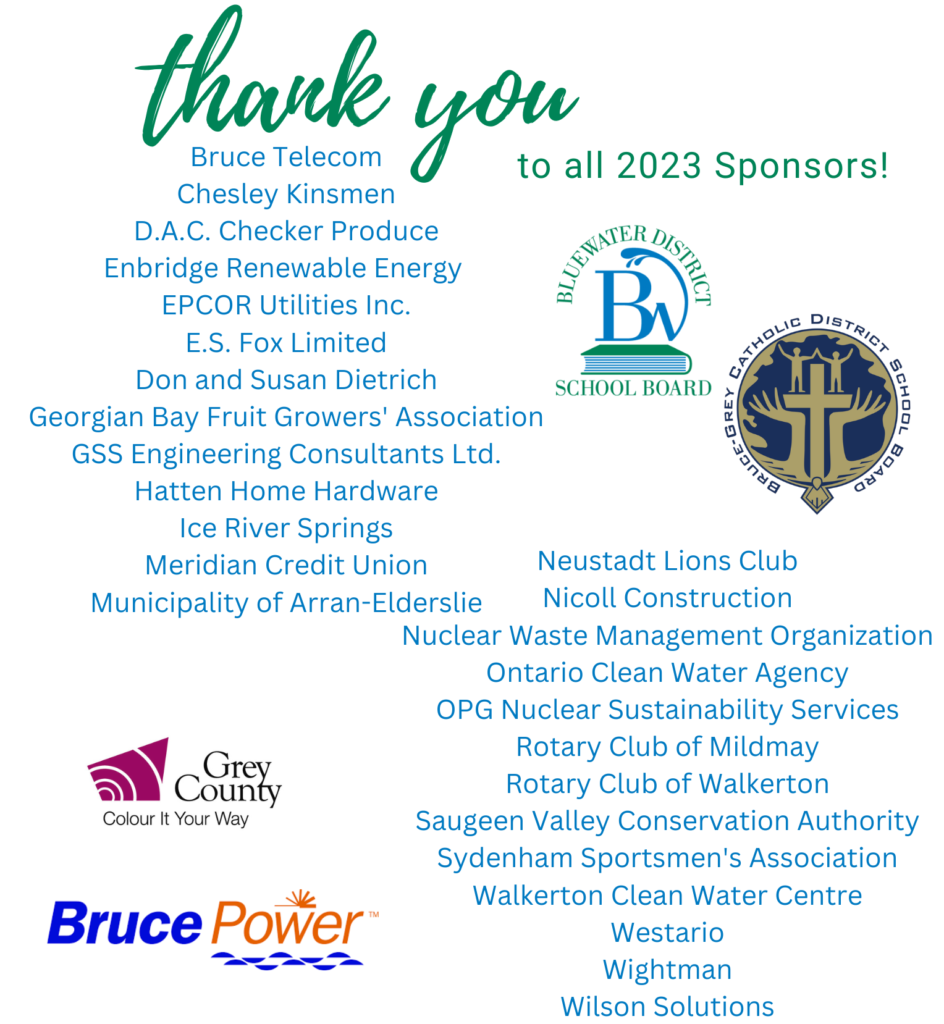 The Grey Bruce Children's Water Festival welcomes sponsors who want to support a fun and important event that is focused totally around children, education, water and the environment. The Festival runs over a three-day period and reaches approximately 3,000 new water stewards including students, teachers, parents, volunteers and community organizations.
Maintaining ground and surface water quality and quantity is extremely important for the future development of our community and for the health and enjoyment of its residents. To do this, we believe educating our young children about water and the environment is the perfect place to start and we need YOU to help make this possible.
The Festival relies entirely on strong community support from organizations such as yours. We appreciate support in forms of cash donations, products, in-kind services, or the dedication of volunteer time. Your support goes directly towards providing a unique educational experience for children focusing on water and the environment.
We strive to recognize the important contributions of our sponsors on our printed materials, t-shirts, website, and social media.
Individuals can help support our mission to build a community of water stewards by donating at canadahelps.org.